Freighthouse Pottery:
Locally made × Crafted with Love
STUDIO HOURS
Please note, THE STUDIO WILL BE FULLY CLOSED JULY 14-August 31, 2019 (due to boring business-y obligations, semi-hazardous shop maintenance, and a bit of holiday fun in the woods). Email inquiries are still very welcome during this time, but please be a bit forgiving with response lag time.
Chancing a visit might leave you disappointed!
Because the studio functions as a space for wholesale production, classes, and retail, my work week is usually varied and highly unpredictable… I spend oodles of time at the studio during any given week, but depending on what's on the agenda, and how the clay is drying, I might be here really early in the morning, or very late in the evenings. Some days, a visit might not be possible due to the nature of what I'm doing.
If you'd like to visit the studio outside of the Saturday retail hours please email info@freighthousepottery.com to schedule a time to visit; I'll do my best to accommodate
Welcome to FreightHouse Pottery! FHP started as a collab with a wonderful pal four years ago. It's been a sole proprietorship for the past year (my pal has gone on to a new, and exciting path of her own, and has been doing some incredible helping and healing work with others of late).
FreightHouse Pottery currently offers: Pottery for retail, Small-batch wholesale production, and classes.
YARROW THE STUDIO DOG
I have a very friendly-though-barky dog named Yarrow; she usually does not hold court on Saturdays with me, but during the rest of the week, she'll be here by my side. I recognize that not everyone loves dogs, and while I'd be happy to gently introduce you to her, if you give me a heads up, I can corral her in the studio loft, or leave her at home.
Upcoming workshops
I offer hand building workshops with clay; these workshops are usually one or two-part classes where participants learn different techniques to build things. I schedule these workshops around my production schedule, which is my primary focus of the business and main source of income, and so class availability will fluctuate seasonally depending on my wholesale and retail workload. I don't offer wheel classes (see my FAQ section for helpful info if you're keen to try the wheel). For an updated schedule of offerings, please see below:
HAND BUILDING WORKSHOPs (the workshop staple at the studio)
In this two-part course, participants learn how to pinch, coil, and slab build, and are shown sample cup, mug, and small plate projects. We work with a mid-fire temperature cream stoneware clay. In the first class, participants are supported in making what they would like to make during the remainder of the class time (it can vary, but usually it's something equivalent to four mugs or wine cups, or a few small plates and a vase, or something around that volume and focus).
In the second class, participants return to their work, which will have been fired once already, and are shown a variety of decorating techniques primarily utilizing underglaze colours (true colours which blend well and are similar to watercolour paints). Work is left at the studio to be fired for a second time before being ready for pick up two weeks after the date of the second class. $90+tax, includes all instruction, materials, and firings.
UPCOMING DATES:
TBA
Email info@freighthousepottery.com to inquire about securing a spot; a $50, non-refundable deposit is required to hold your space in the hand building courses.
Jewelry making WORKSHOP -DATE TO BE ANNOUNCED- $100 plus tax
Stay tuned for a fall ceramic jewelry workshop co=hosted by the fabulous Pamela from La Osa Vintage and Jewelry! Our collaborative workshops are always a super fun time, and participants make high-quality items that make great holiday season gifts!
2019 Holiday Workshops - ORNAMENTS and GARLAND Workshops
Stay tuned for many dates throughout November and December for our really popular one-part ornament making workshops! This year, we're going to schedule a few dates for garland making, too! Group dates will be set soon, but if you have 5 or more friends who want to do a workshop (makes a great staff outing around the holidays!), get in touch by email to discuss dates for booking a private workshop.
PRIVATE WORKSHOPS
If you have three friends (plus yourself), and you'd like to schedule a one or two part workshop that works with your own schedule, please get in touch! Private group workshops for four to 10 participants can be project-specific (for example, walking everyone through the paces of building a berry bowl), or more free and open (similar to the Hand Building course described above). With a minimum of four participants, I can offer you the same participant rate as I do in my scheduled classes.
WHOLESALE INQUIRIES
Please get in touch if you're interested in exploring wholesale opportunities; FreightHouse Pottery proudly partners with several local businesses (and a few beyond!).
FreightHouse Pottery also supports local businesses (retail, restaurants, breweries) in co-developing exclusive products and product lines, with collaborative input.
In terms of volume, most projects will require a minimum order of 18 units. I'd be pleased to chat about wholesale pricing and logistics: info@freighthousepottery.com
Wills & Prior, Stratford
FHP is delighted to collaborate on a few items exclusively available at Wills & Prior; our current offerings include match strikers, candlestick holders, and vases. These items are available at Wills & Prior only, and aren't stocked at the studio for retail.
Soup Surreal, Stratford
A fantastically yummy option for food in town; if you eat in, you'll be enjoying your meal in a bowl made by FreightHouse, developed with huge design input from Soup Surreal. If you fall in love with your bowl while you're there, Ashley and Derek (owners) will kindly offer you the chance to purchase your bowl.
Okazu, Stratford
Enjoy sake or coffee in a FreightHouse cup; these wee guys were made with the collaborative input of the mavens of 85 Downie. This is an awesome place to hang out in Stratford, with deeeelish snacking options.
Frequently ASked questions
DO YOU OFFER POTTERY WHEEL CLASSES?
I don't offer wheel-based classes at FreightHouse Pottery; I only have one wheel, and learning the wheel can take lots of practice to make headway. I just can't facilitate that kind of practice time on my wheel when I need it for my own production work.
There is a wonderful studio in New Dundee called Dundee Pottery and they have wheel classes that you might want to check out: http://www.dundeepottery.ca
Why can't i find a phone number for the studio?
I often get asked about why I don't have a phone number posted for the studio. The short answer is that as a one-woman operation, there's a good chance that my hands are dirty at the studio, and if not, I'm likely with a customer or a student, making things happen.
Email or message (Facebook or Instagram) is a much easier way for me to respond to most queries as I'll be better equipped to give a more thoughtful answer when I have the time to do so. I do my very best to respond to emails within two business days, and often to with much more speed than that, but I just as for your patience (again, the one-woman show thing can be a bit tricky).
If you're just a phone person, or a phone call would just be WAY more convenient for you, please feel free to message me and let me know - I can give you a call, or provide you with my number.
Where is the studio located? I'm having trouble finding you…
The studio is at 101 Shakespeare St in Stratford, ON. That is indeed the train station! If you're looking for the studio, locate the breezeway (the roofline that joins the main station with the outbuilding). Look for the big green doors under the breezeway. If the studio is open and welcome to visitors, the FreightHouse sign will be out (please keep in mind that drop-by visits aren't ideal, and that appointments are highly favoured).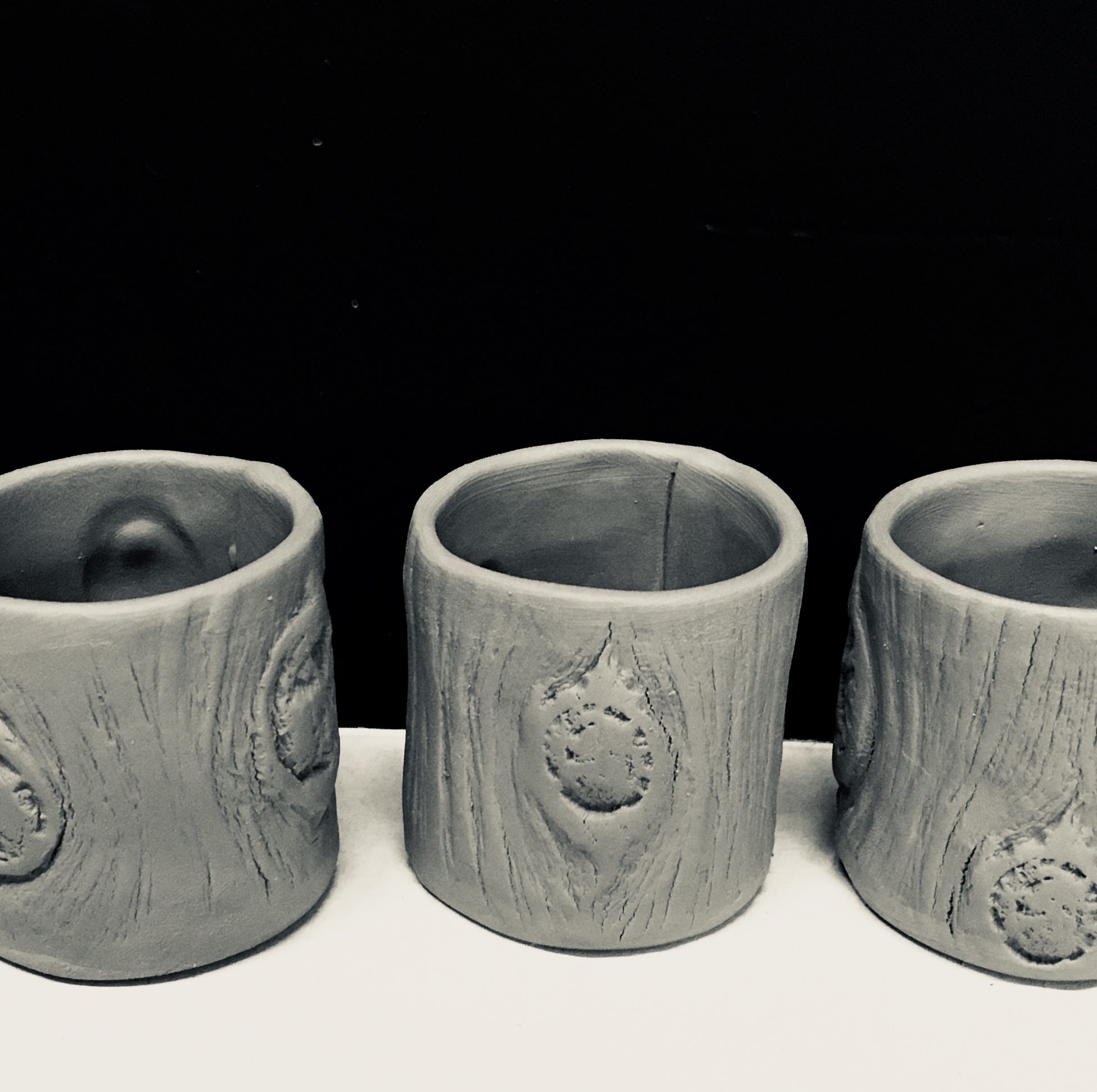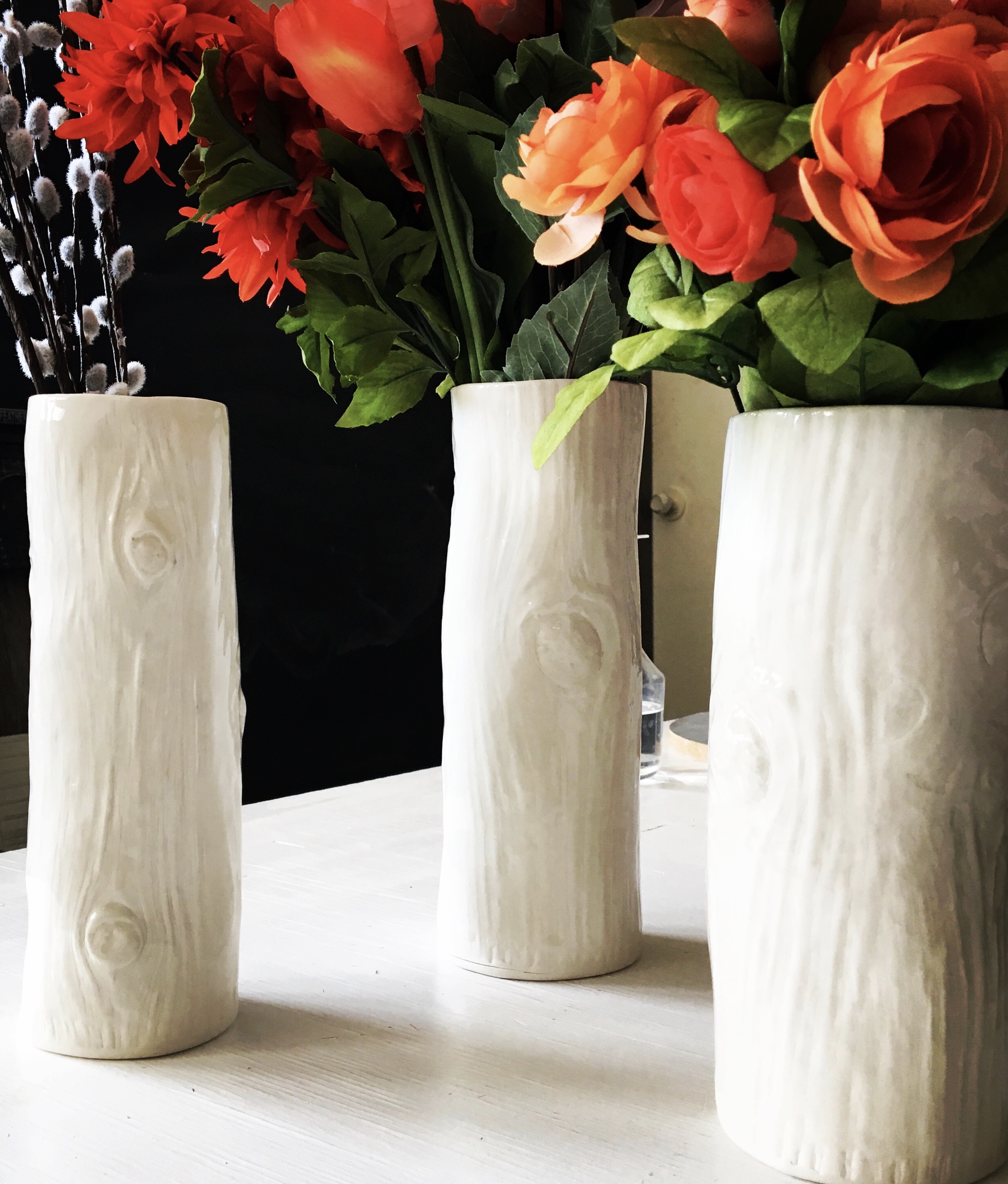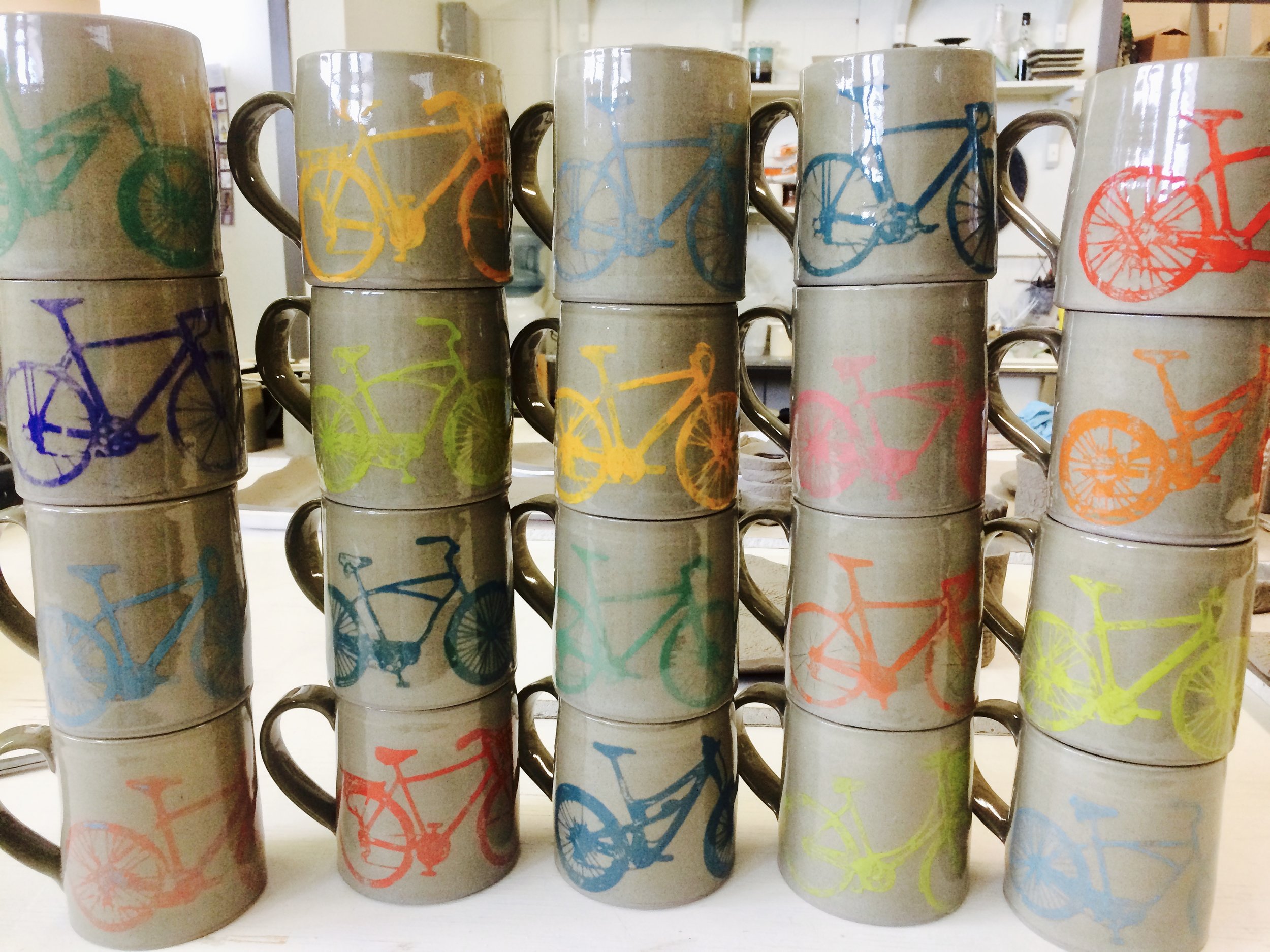 Follow @freighthousepottery on Instagram!